Welcome on the Internetpages of Michael Wörner.
Did you know that you have 1560 different ways to put 3 bricks 2×4 together without repeating yourself?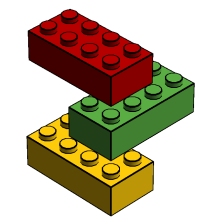 This opens up unimagined possibilities of design. I would like to show you how these can look like without following the suggestions of the LEGO® sets.
Welcome on the internepages of Michael Wörner. Here you'll find information about my Lego models and excibitions.
For any questions or suggestions, I always have an ear, contact me via the contact form or leave a comment below on the individual pages. I will respond to this as soon as possible.
Have fun
LEGO® is a trademark of the LEGO Group of companies which does not sponsor, authorize or endorse this site