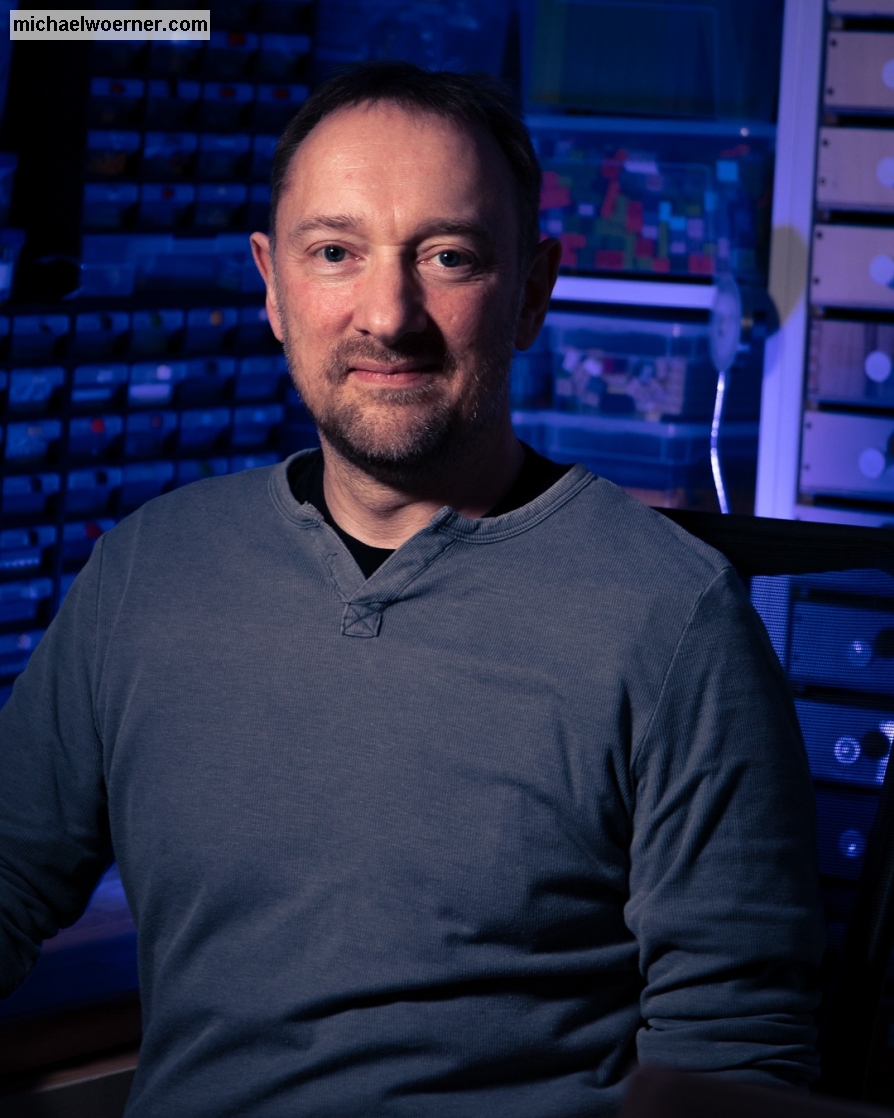 Michael Wörner
LEGO®-modelbuilder and artist
Born in 1966 in Wiesbaden, I already liked to build with the colorful bricks from Denmark as a child. Only according to building instructions, later also free designs. This is followed by 25 years of construction break, which were filled with an apprenticeship as an electrician, several years with the German Armed Forces and an engineer degree in computer science. The "dark ages", as the time is called without LEGO®, was ended by the playful mood of my children with LEGO.
The visit to a LEGO exhibition in Wiesbaden in 2009 was the initial spark that brought me back to my hobby. I also wanted to build these types of models that I could see there. At first, models are created according to the building instruction so that I get to know the variety of bricks again, followed by my own models. Without building instructions, free and determined. I do not use any
software. A sheet of paper and a pencil are enough. There are also no complete drawings, but only rough sketches or floor plans, labeled with the planned number of studs and rows. But even this planning can change again in the course of construction activity.
I walk through my hometown of Wiesbaden with open eyes and find objects that I want to build every now and then. Then I take a lot of photos from every imaginable direction and angle. Then I take an element of the building, for example a window, and build it with LEGO. If I like the result, I calculate the scale by the current size and from it the size of the model. The photos of the object are always with me during building to decide how to continue.
The bricks that I need for the building, I buy either in stores, at flea markets or sometimes at LEGO itself. Mostly on the Internet. I finance all models to 100% myself.
I'm full of ideas and visions, what you can build with LEGO. However, the implementation usually takes a bit longer, because this hobby is a complete one: you need money, time, space and a family that supports it. It is just a hobby and not full employment.
My son Erik kindly shot and edited a video of me in December 2020 in which I talk (in German, sorry) about my models and also show them:

Here a small overview of by creativity:
2012 first bigger modell: Monopteros
2015 first participation in the exhibition "Brick City Days" with own modells
Preliminary peak as artist: Own exhibition in foyer of city hall Wiesbaden 2018.
I am one of the founding member of the Born2Brick e.V. association, founded in second half of the year 2020
Furthermore I'm member of the group Brick-Fans-Rhein-Main
---
LEGO® is a trademark of the LEGO Group of companies which does not sponsor, authorize or endorse this site